Enjoying my first day of Christmas break! Even if it is 60 degrees and RAINY outside. Weather channel even mentioned (cue Local on the 8s voice....) THUNDER possible. WTW? It is Virginia...December 21? Wow!
Anywho... I've spent the morning blog stalking (between diaper changes, breakfast, coffee, Sesame Street, etc.) and found some awesome 2nd grade blogs. I wanted to let you all know about a giveaway!!
Buggy for Second Grade is giving away a Winter Math Unit (OMG...everything I'm teaching and reviewing in the next few months in math!) Go on over and check out her cute blog! Good luck on the giveaway because she's giving it away to THREE people!! Chances are good!
Hope at 2nd Grade Shenanigans is having a giveaway also...everything in her TPT store! Wowzers!!! Head on over to check it out and enter!
And Tara at
4th Grade Frolics
is having a giveaway as well! She's got some reallllly cool packets (I totally want the Snowman Boggle to go on my new Boggle board I'm making over the break!!!) Head on over to check it out and enter!!
Working on a penguin unit for January... getting some ideas together so be on the lookout! Pinterest, here I come!!!
I tell you, this is the 4th time I've gone back and added something to this post! What a luxury it is to have time to read and find all these cute things on everyone's blog! Just found this as I read through Ladybug's Teacher Files I saw this cute holiday card! So, I'm following along and passing this to some of my favorite blogs! Merry Christmas!!
This card goes to the following:
Staci at Going Nutty! (Sorry there isn't a squirrel on it! lol)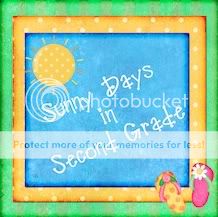 So, here's what you can do if you'd like to pass it on:
1. Grab the button and place it in your post.
2. Blog an entry sharing which blogs you are passing the card along to (no set number...totally up to you!).
3. Contact the bloggers you passed the card to, so they know you are sharing it with them.
4. Ok, I guess there's not really a number 4--just have fun and good luck with your holiday preparations!!! Feel free to post the button in your sidebar and in your blog posts.
I will try not to add anything else to this post....haha!